Energy Calculator
How much do you spend on gas each month - divide your annual bill by 12, and enter the amount below
£

408.00
17% average savings per year
892

KgCO2
saved by using Airgon
Your payback
Based on your monthly spend on heating
7.32

months
Based upon an annual saving of 17%
*Savings are calculated based on information from Ofgem, BG and Airgon performance data. 17% is used as an average figure and could be more or less.
Energy calculator
How much can I save with Airgon?
Airgon is scientifically proven to improve thermal transfer from the radiators by 15.47% on new systems and up to a massive 31.0% on aged systems.

Use the calculator to work out how much you could save with Airgon. Airgon pays for itself from savings quickly, and if you spread the payments with Klarna it's even easier to save money and cut carbon emissions
Airgon - A22
The fastest and simplest way to cut heating bills by up to 20%
£249
20 year warranty & lifetime guarantee
Save up to £650 per year, every year.
Extend the life of your boiler
Significantly reduces unplanned maintenance
Reduce your carbon footprint - help save the planet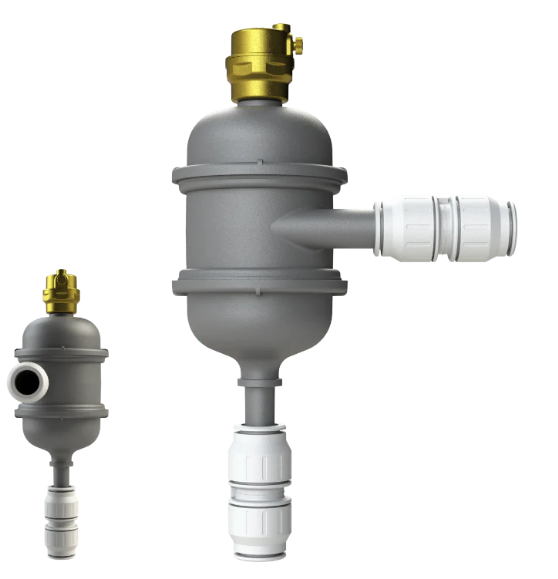 Buy now or spread
the cost with Klarna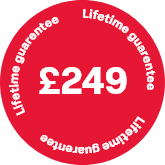 Fits in under 1 hour!

P&M Gilmour. Manchester. Measured two months so far against last two years as per instructions, and there has been saving over 20% so I don't know if it's me? but the boiler is working properly again and had to turn down the TRV's really pleased J
P&M Gilmour. Manchester.
Noticed the difference with 24 hours and no more noise in pipes.
P Dobrinska: Cheshire.
Difficult to measure savings as I don't have 2 years billing but definite changes in heat output and underfloor heating has started working again which I had given up on.
PLB: Grange over Sands.
Have a question?
Frequently asked questions
Yes. The age of the boiler isn't important. Airgon will improve system efficiency and return the entire heating system back to optimum levels
No. Your current radiators are fine, but if your system has a lot of magnetite (sludge) build up we would recommend flushing it first.
A plumber (who doesn't have to be gas safe approved to fit Airgon) will probably need between 20 and 30 minutes. You can fit it yourself if you're confident but please follow the instructions carefully.
Airgon contributes to energy efficiency but an EPC rating is an overall assessment of the entire building. No single energy saving measure reduces EPC.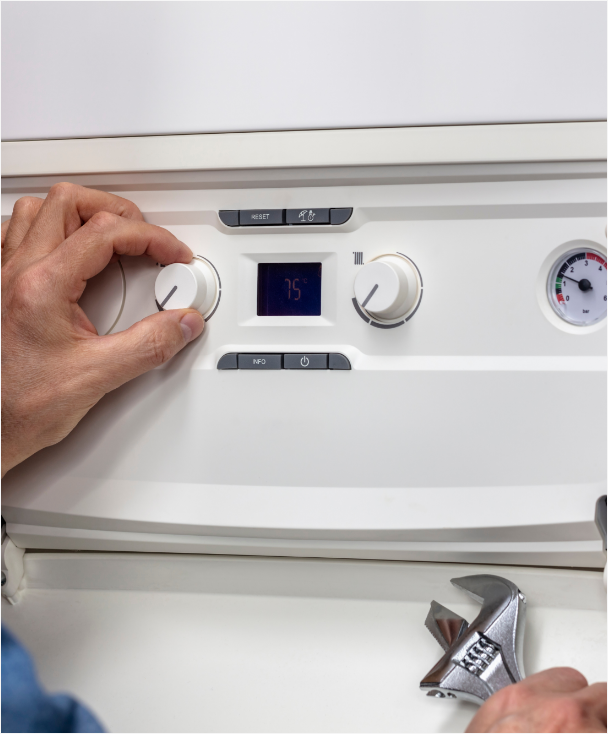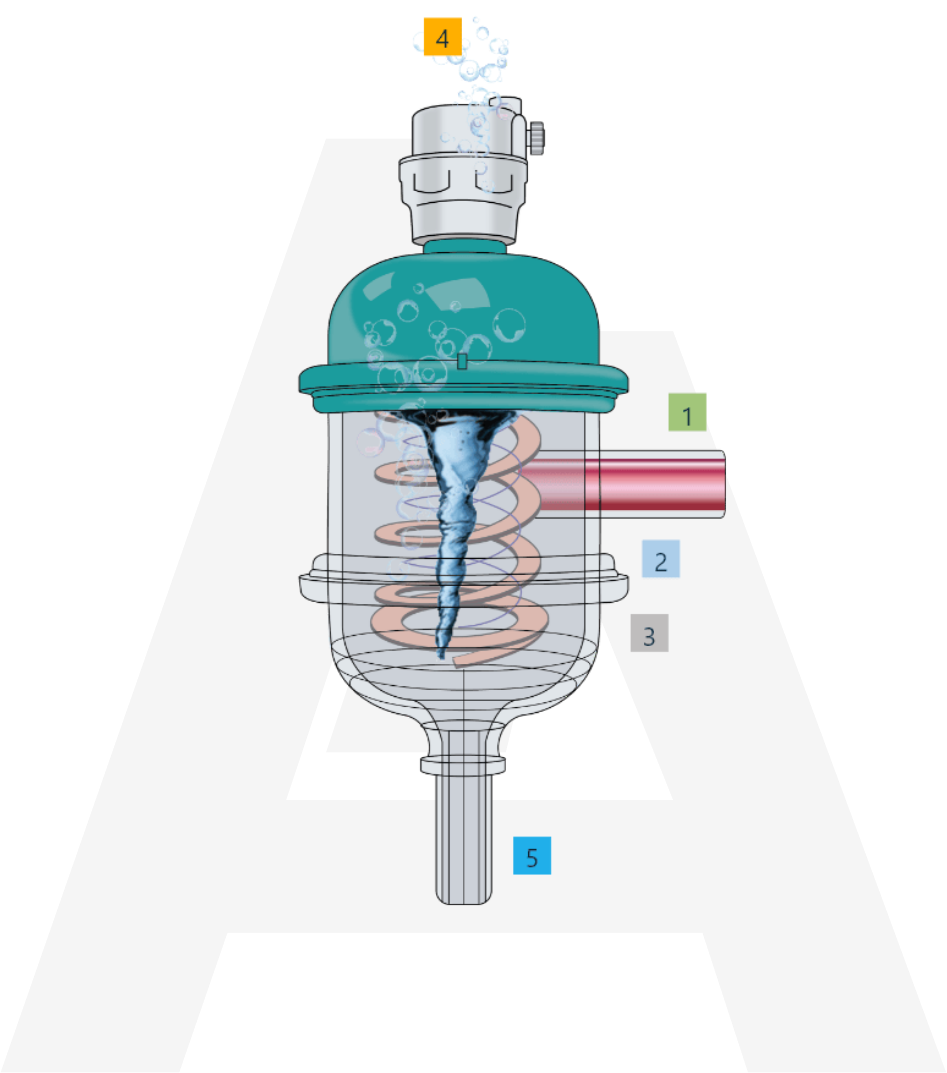 How it works
How does Airgon work?
Airgon works by ensuring that your heating system doesn't waste energy, by reversing deterioration caused by the air entrained in the system's water. Airgon prevents cold spots from hindering your radiators from fully delivering heat into the room. This results in more heat for less fuel. typically saving 15-20% EACH YEAR.
1

As the water enters the Airgon the via the inlet, it swirls into a vortex within the chamber.

2

This creates a difference in pressure which encourages the entrained air and gasses in the water to leave.

3

As the water reaches the outlet of the Airgon the action of the vortex increases and the bubbles of air rise upwards.

4

These bubbles are collected and released from the system through the one-way air vent.

5

The water is drawn out through the outflow to continue around the system but will now not cause cold spots in radiators and sludge cannot form - and the cycle continues.